How to Increase Merit Points in BGMI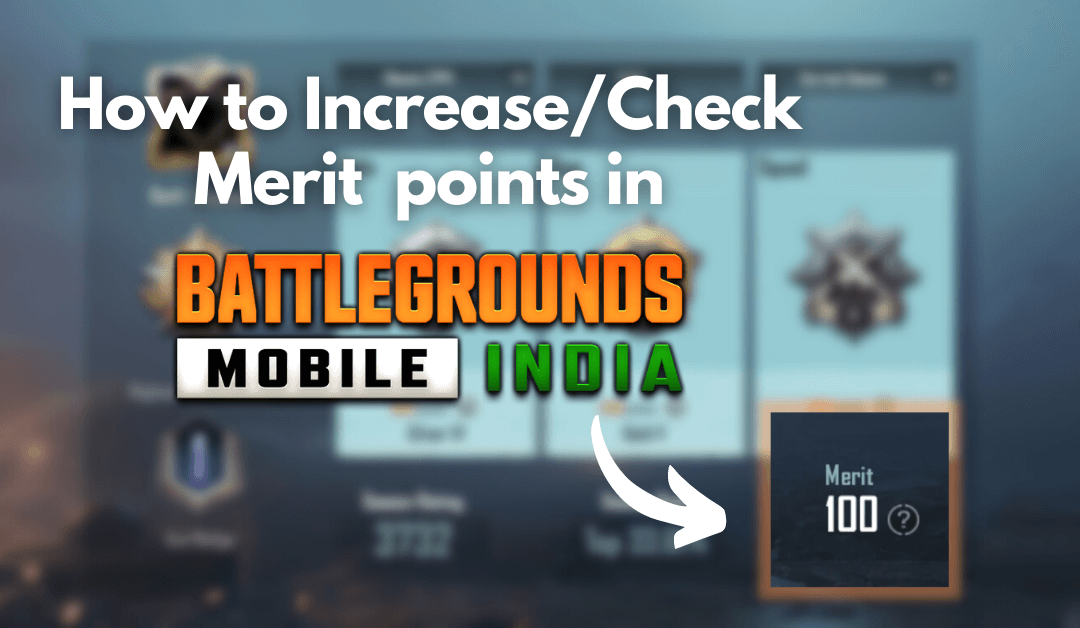 Although you are a frequent gamer in BGMI, it is quintessential to increase your merit points as well. The merit point is a scale that helps to find the match based on your performance. Keep in mind, the merit point may be increased or decreased based on your gameplay.
In Battlegrounds Mobile India, each player will be provided with 100 merit points. This is to ensure fair and clean gameplay among the player whoever plays the game. The creators can't manage and monitor players throughout the course of the game. Hence it helps to predict whether the player follows the game rule and plays without losing the spirit of the game.
Reason for Deduction/Loss in Merit Points
If the merit points in your profile have been reduced, it is because of the following factors.
Team-up with a hacker – No penalty for the 1st time. But, if the streak of team-up continues within 7 days, then each subsequent offense will result in a loss of 15 Merit points.
Killing own teammates in Squad (Detected by System) – 15 Merit loss for the 1st time followed by 30 and 60 merit point loss for the further report.
Killing own teammates in Squad (Reported by Squad) – 20 Merit loss for the 1st time followed by 30 and 60 merit point loss for the further report.
Using any kind of Hacks (Deducted by system or reported by players) – Permanent account ban or 60 merit loss.
How to Increase Merit in BGMI [Battlegrounds Mobile India]
To improve or restore Merit points in Battlegrounds Mobile India, you need to show good conduct in the following games in classic mode. Based on the position you complete the game, you will be rewarded with merit points.
Finishing at Top 10 position – +3 Merit points
Finishing at 11th to 50th position- +2 Merit points
Finishing at 51st-100th position – +1 Merit points
In addition, you need to be consistent to get adequate merit points. Also, try to give your best to get to the top by following fair play guidelines without violating the rules. Meanwhile, Battle Points (BP) and Experience Points (XP) play a key role to keep safe of your merit score.
Note: By increasing your merit points, you can add friends in BGMI, and play team matches.
How to Check Merit Points in BGMI
You can check your merits in Battlegrounds Mobile India by following the steps below.
[1] Launch Battlegrounds Mobile India on your Smartphone.
[2] Go to the Profile section by swiping right on the screen.
[3] Click the List menu icon in the top right corner.
[4] Scroll down and click on Merit System to see your points.
Merits Points and Restrictions
With 100 merit points, you are allowed to explore all over the game without any restriction or limitation. Also, your maximum daily BP limit is increased by 200 for players.
With Merit points from 60 to 90, your BP and EXP earnings are reduced by 30%.
With Merit points under 60, your BP and EXP earnings are reduced by 30%. Also, you will be limited to playing only solo matches until the limited increase is above 60.