BGMI 1.5 Ignition Update – Features, Map, Gun, Rewards, & Release Date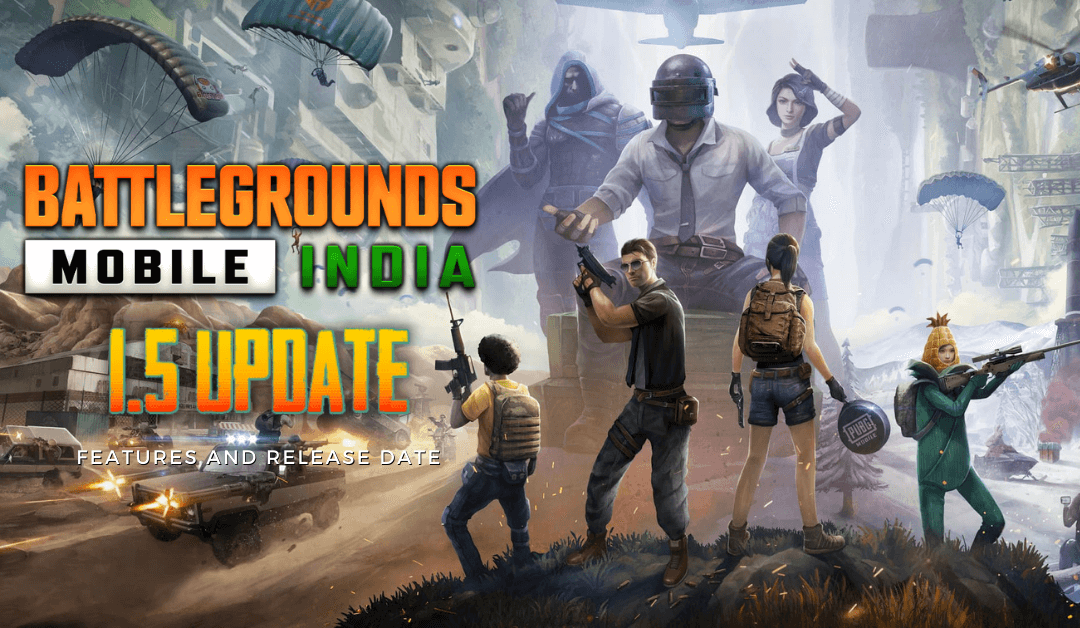 After the PUBG Mobile global version ban in India, Krafton has undertaken the game from Tencent and launched it in India with a brand new name called Battlegrounds Mobile India (BGMI). This is an Indian version of PUBG Mobile where players can match-make only within India. The game has been launched for pre-registration in May and rolled out for all smartphone users from July 2, 2021. Recently, there has been a buzz roaming around about the version 1.5 update. This update has been confirmed in the Global version. But for BGMI, we believe that the update will be available too. Here is all you need to know about the Battlegrounds Mobile India (BGMI) 1.5 Ignition Update.
Features of the New BGMI 1.5 Ignition Update
New Vehicle: Anti-Gravity Motorcycle
Erangel Transit System – Hyperlines
M249 Excluded from Airdrop available in field drop (except Karakin)
Throwing Healing Consumables
Semi Truck with Reward Supply Boxes
New Gen Cities and Existing Cities names in 3D
Auto Jump to marked location
Remaining Ammo Indicator
New Equipment: Binoculars
Glass Window
New Map
BGMI 1.5 Ignition Update – Release Date
As of our source, the update will be made available for all smartphone users from July 13th (Tuesday) at 07:30 PM (IST). According to the sources, the application will be available on App Store for iOS users on the same day. If you're a Windows or Mac user, you could play BGMI on PC by accessing the popular Android emulator, Bluestacks.
More About Battlegrounds Mobile India
Here are some of the classic updates you may not be aware of in the older BGMI version (1.4.1).
New Vehicle – Motor Glider (Available in Erangel and Miramar) and Coupe GB (Available in Erangel, Miramar, Sanhok, and Livik).
New Map- Karakin with New tactics, Sticky bomb, Black Zone, and Penetrable walls.
Exclusive Item & Weapons – M1014 Semi-Automatic Shotgun, FAMAS (5.56MM), Spike Trap for Vehicle damage, Mosin Nagant (Sniper Rifle – 7.62MM)
Upgraded Battle Experience – Throw Melee weapon, Mark Way-points in Map, and Over the Shoulder movement.
Improved Cheer Park Experience – Upgraded training ground, Crush Islets with heart island, Boat with floral design, and Quick draw zone (training).
UI/UX and Graphic Improvement – Updated Weapon expression, Tripartition screen (Profile, Home, and Spotlight), and Layout/Sensitivity Sharing feature.
Also read: How to Disable Audio Message in Spawn Island
New Arena Map – Hangar with new tactics, Arena training, team deathmatch, and team gun game.
Thank you for reading the article. Hope this article helped you know about Battlegrounds Mobile India 1.5 update. If you have any queries, let us know in the comments section below. For more future updates on BGMI, check out BattlegroundsMobileGuru.com.