How to Disable Audio Message in Spawn Island in Battlegrounds Mobile India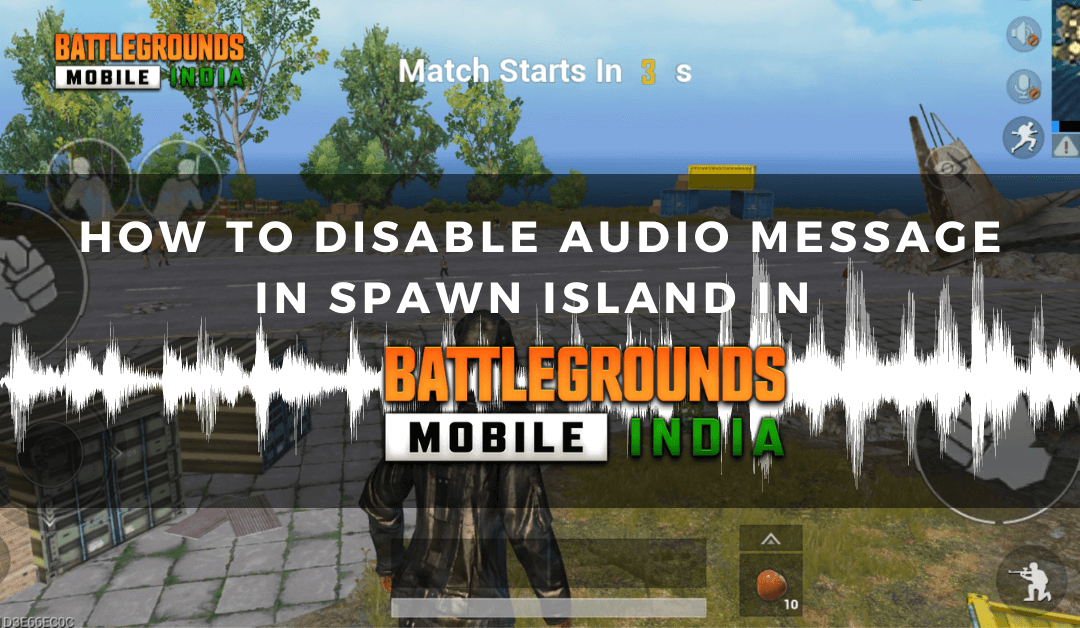 Battlegrounds Mobile India is the Indian version of PUBG Mobile India. Indian Government has banned the PUBG Mobile global version under ACT 69 for some security reasons. They also banned the game because of several complaints regarding serve violence. In the new version, the publisher has taken several Indian Government rules and public complaints under consideration and implemented several indications around the game by reminding the user that the game is just a simulation. They also imply that all activities taken around the game do not apply to the real world clearly through audio and pop messages. Even though the pop-up message cannot be removed by any means, the audio message can be stopped. Here is the guide to disable the "this is a Simulation game" audio message in spawn island.
Wondering how to get old account back? Here is the guide to transfer your account data from PUBG global version to BGMI.
How to Disable Audio Message in Spawn Island in Battlegrounds Mobile India
What does the audio message says?
"This is a Simulation game, set in a virtual world and does not represent real life. Please play in moderation. Take frequent breaks and play responsibly."
[1] Launch Battlegrounds Mobile India on your smartphone.
[2] Click on up arrow icon located on the bottom right corner of the lobby.
[3] Click on Settings from the right panel.
[4] In the Settings page, go to Basic Settings (which will be open by default).
[5] Under Basic Settings, scroll down until you find Spawn Island Broadcast option.
[6] Turn off the toggle next to it.
[7] Now, you won't hear any Audio message on the lobby.
If you are inside a game, you can still disable the audio message by clicking on the settings (cog) icon and follow the above-mentioned steps from Step 4. It only stops the audio message and not the pop-up notice that appears on the screen.
What does the notice pop-up message says?
"BATTLEGROUNDS MOBILE INDIA is not a real-world based game, but a survival simulation game set in a virtual world."
Apart from these, there are several small changes that have been made inside the game which does not affect the gamer's mentality. The violence has been reduced completely like the kill and hit effects are available in green and yellow colors. Also, the blood splash hit animation has been changed to feathery animation which is quite cool. Also, the word kill and killed has been changeds to Finished and Defeated respectively throughout the game.
Thank you for reading the article. Hope you get rid of the annoying audio message from your lobby. If you have any queries, let us know in the comments section below. For more BGMI related news, articles, and guides, check out https://battlegroundsmobileguru.com.