How to Change Crosshair Color in BGMI [Battlegrounds Mobile India]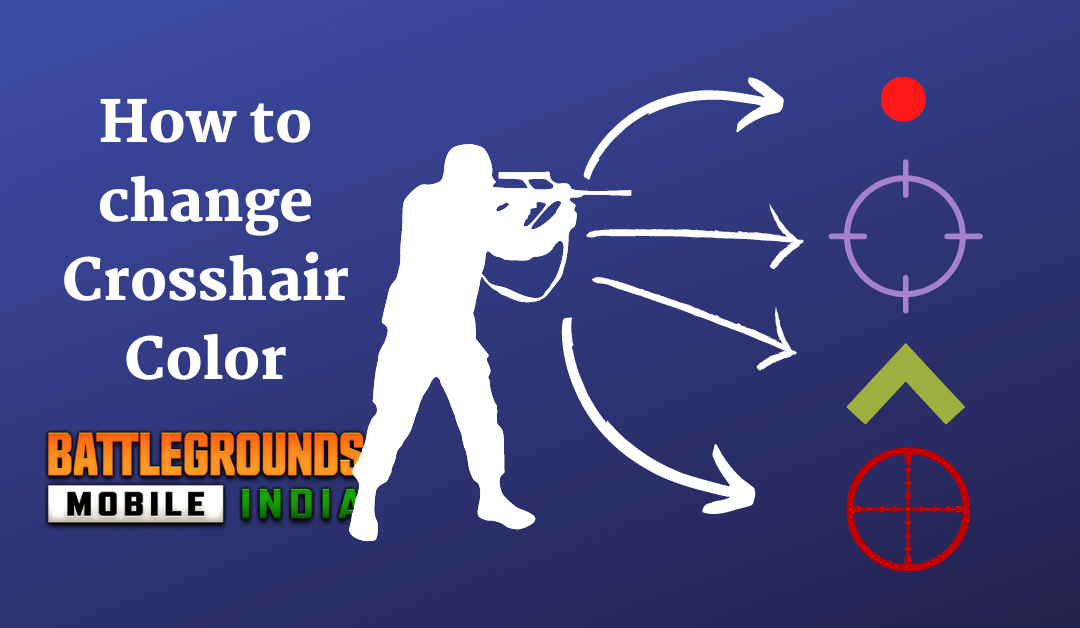 Battlegrounds Mobile India has more than 50+ weapons in various categories like AR, sniper, shotgun, pistol, etc. Each gun support different type of attachments like muzzle, foregrip, scope, magazine, and stock. Among this attachment, the scope is the one that has crosshair. Crosshair is nothing both the line, circle, or both line & circle which appears in the middle when a scope is opened. This crosshair acts as our combat guide to shoot the target with high precision. Have you ever experienced the crosshair missing while opening the scope? Believe me, it is not a glitch or some bug in the game. It is because both crosshair and background color blend each other. To avoid that, you need to change the crosshair color in your BGMI settings to something contrast and does not blend easily.
Steps to Change Crosshair Color in BGMI
[1] Launch Battlegrounds Mobile India on your smartphone.
[2] Tap on the Up Arrow icon at the bottom right corner of the home screen.
[3] Choose Settings from the expanded menu.
[4] Under the Settings, choose Scope on the right sidebar.
[5] Here, choose the Crosshair color as per your need.
[6] Once changed, start a game and view the changes done.
What is the Best Crosshair color in Battlegrounds Mobile India?
In our opinion, it is best to have the red (Alizarin Crimson) color because red has a higher wavelength and visibility rate compared to any other color.
White (#ffffff)
Alizarin Crimson (#e01b1c)
Sunflower (#e8d730)
Japanese Laurel (#00ae0f)
Robin's Egg Blue (#02bed7)
Curious Blue (#1c8ce2)
Cerise (#db2ad9)
Brink Pink (#fd608b)
Black (#000000)
If required, you can change the Crosshair style. But this crosshair style is applicable only for Reddot sight, and we expect there will be crosshair style for all the scopes within the game. Moreover, if you are colorblind, BGMI also offers an exclusive Colorblind mode to overcome the difficulty in distinguishing the color.
Crosshair Hacks and Enhancing Tool
There are also several crosshair hacks and crosshair enhancing tools available on the internet to improve your gameplay. But using those tools or hacks may result in a permanent ban in BGMI. These hack/tools do things like change scope or crosshair color to glowing red upon pointing the enemy, High precision & range coverage, good stability, and more.
Hope this article helps you change the crosshair color in BGMI. If you have any queries, let us know in the comments section below.