How to Change Crosshair Color in BGMI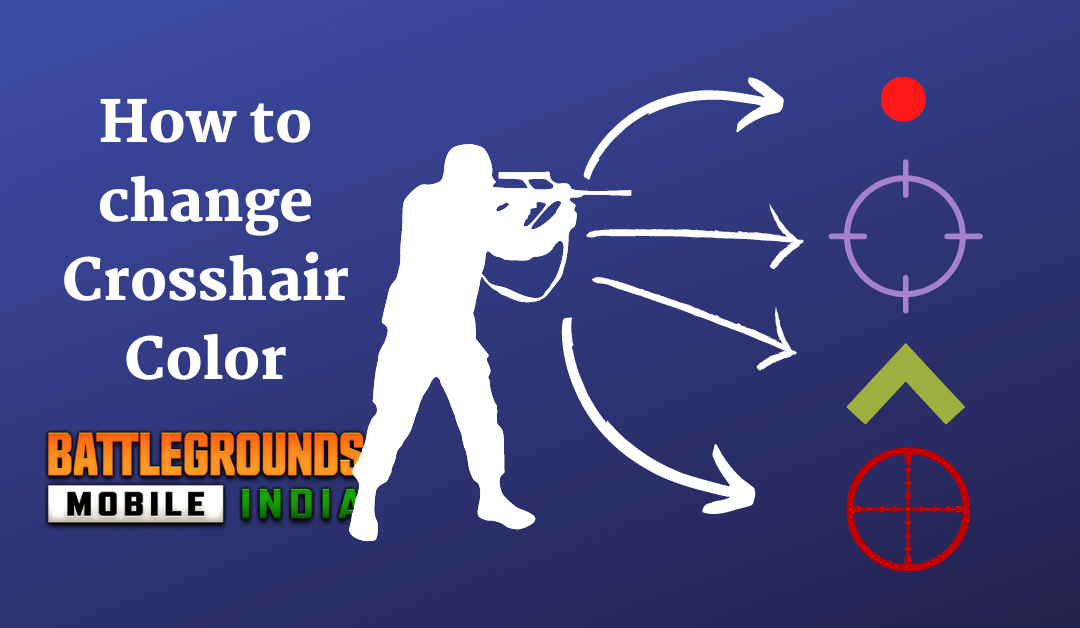 BGMI has more than 50+ weapons in different categories like AR, sniper, shotgun, pistol, etc. Each gun supports different types of attachments like muzzle, foregrip, scope, magazine, and stock. Among them, Crosshair is one of the important things that will help you aim at the opponent when you have attached the scope. It will appear in the middle when the scope is opened.
It acts as our combat guide to shoot the target with high precision. Have you ever experienced the crosshair missing while opening the scope? Believe me. It is not a glitch or some bug in the game. It is because both crosshair and background colors blend with each other. To avoid that, you need to change the crosshair color in your BGMI settings to something that contrasts and does not blend easily.
How to Change Crosshair Color in BGMI
[1] Launch Battlegrounds Mobile India on your smartphone.
[2] Tap on the Up Arrow icon at the bottom right corner of the home screen.
[3] Choose Settings from the expanded menu.
[4] Under Settings, choose Crosshair on the right sidebar.
[5] Now, choose the scope you want.
Red Dot Sight
Holographic Sight
Canted Sight
2x
3x
[6] Now, choose the Crosshair Color and Crosshair Style you want.
Note – The styles are only available for Red Dot Sight and Canted Sight.
[7] Return to the home screen and play the game with the changed setting.
Crosshair Colors in BGMI
In our opinion, it is best to have the red (Alizarin Crimson) color because red has a higher wavelength and visibility rate compared to any other color.
White
Alizarin Crimson
Sunflower
Japanese Laurel
Robin's Egg Blue
Curious Blue
Cerise
Brink Pink
Black
Crosshair Hacks and Enhancing Tool
There are several third-party apps available online to add more crosshair styles and colors to your gameplay. But using those tools or hacks may result in a permanent ban in BGMI. These hacks/tools do things like change scope or crosshair color to glowing red upon pointing the enemy, high precision & range coverage, good stability, and more.
We don't recommend our users try those tools since they result in a permanent ban.