How to Enable or Disable Slide in BGMI [Step-by-Step Guide]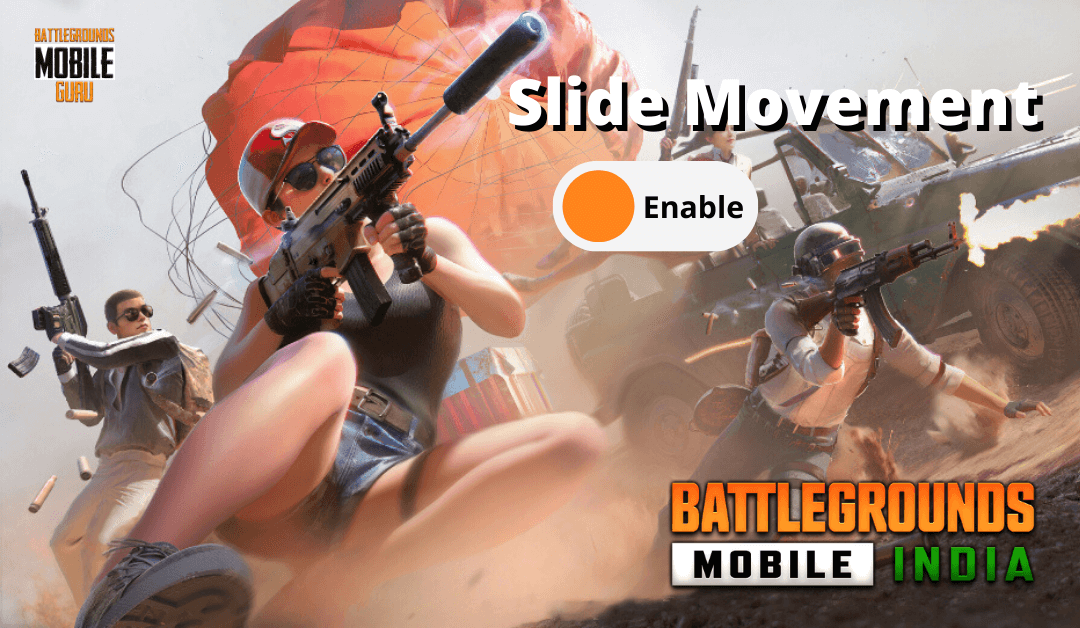 BGMI (Battlegrounds Mobile India) is an online battle royale game where players will fight for survival in a virtual world. To get to the top, you need to get armed as quickly and use some game tactics. Instead of crouching, you can simply slide while sprinting to escape from an enemy. Sliding will make your enemy miss the target even though you are in a closer range. Here you can learn to enable or disable the slide option in BGMI whenever you need.
What is Slide in BGMI?
The slide movement is accessible in Arena mode. It helps users to avoid enemy attacks and move faster to a particular location. To use this function in BGMI Arena mode, you need to run & tap the Crouch button twice. Sliding even has the advantage of movement and shooting simultaneously, making it difficult for the enemy to shoot. Here are some of the maps in Arena mode that support slides.
Team Deathmatch (Inventory Warehouse & Hangar)
Arena Training (Inventory Warehouse & Hangar)
Assault (The Ruins)
Domination (Town)
Gun Game (Hangar & Library)
How to Enable or Disable Slide in BGMI
[1] Launch Battlegrounds Mobile India on your smartphone.
[2] Tap on the Up arrow icon from the home screen.
[3] Choose the Settings option from the menu.
[4] Click on Controls from the menu and select Advanced Controls.
[5] Click Enable to turn on the Slide movement.
Note: By default, the slide option will be enabled on BGMI.
[6] If you don't want to use this feature, click Disable to turn off the slide toggle.
Note: Similarly, you can change Camera View in BGMI using Settings.
Disadvantages of Slide Movement
There is no dedicated button for slide movement, and it comes as a replacement for crouching. It may confuse a close battle where you accidentally push crouch twice and start sliding and exposing yourself to the enemy. So, it is recommended to disable the Slide feature if you feel uncomfortable playing with this function.