How to Enable or Disable Slide in BGMI [Battlegrounds Mobile India]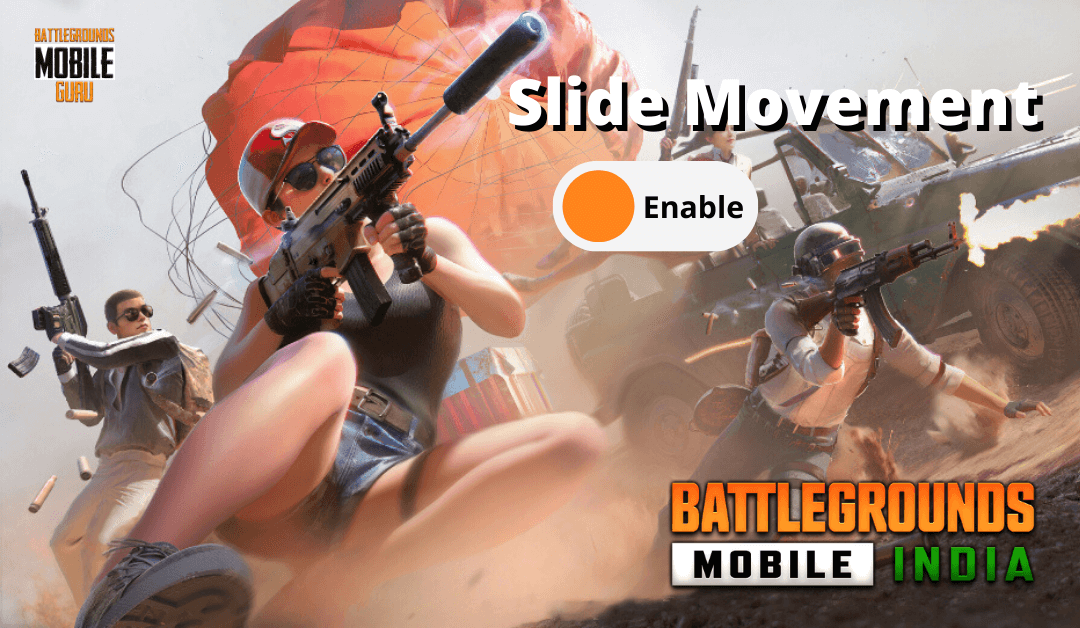 Battlegrounds Mobile India is an online multiplayer game where you fight for survival among 100 other players. To be a pro in the game, you require a lot of practice and skills. Apart from the skill, there are some additional settings that you can enable to improve your gameplay. While speaking about settings, there are lots of unknown features available on your game settings that you can enable and have a great difference in your game. In the upcoming article, we will see how to enable or disable slide movement in BGMI.
What is Slide in BGMI?
The slide is a movement in Battlegrounds Mobile India that can be used in Arena games to avoid being attacked and move faster to a particular location. To use this action in BGMI Arena mode, you need to run & tap the Crouch button twice. Sliding even has the advantage of movement and shooting simultaneously, making it difficult for the enemy to shoot. Here are some of the maps in Arena mode that support slides.
Team Deathmatch (Inventory Warehouse & Hangar)
Arena Training (Inventory Warehouse & Hangar)
Assault (The Ruins)
Domination (Town)
Gun Game (Hangar & Library)
How to Enable or Disable Slide in BGMI
[1] Launch Battlegrounds Mobile India on your smartphone.
[2] Tap on the Up arrow icon from the home screen.
[3] Choose the Settings option from the menu.
[4] Turn on the toggle next to the Slide option.
Note: By default, the slide option will be enabled on BGMI.
[5] Now, start an Arena game, then run & double tap on the Crouch button to slide.
[6] To disable the slide, just go to the Setting and turn off the slide toggle.
Related Guide: How to Enable Transparent UI Mode in BGMI
Disadvantage of Slide Movement
There is no dedicated button for slide movement, and it comes with the crouch option. It may cause confusion in the close battle where you accidentally push crouch twice and start sliding and exposing yourself to the enemy.
Thank you for reading the article. Hope this guide was helpful and if you have any queries, let us know in the comments section below.