How to Change the Weapon Displayed in Lobby of Battlegrounds Mobile India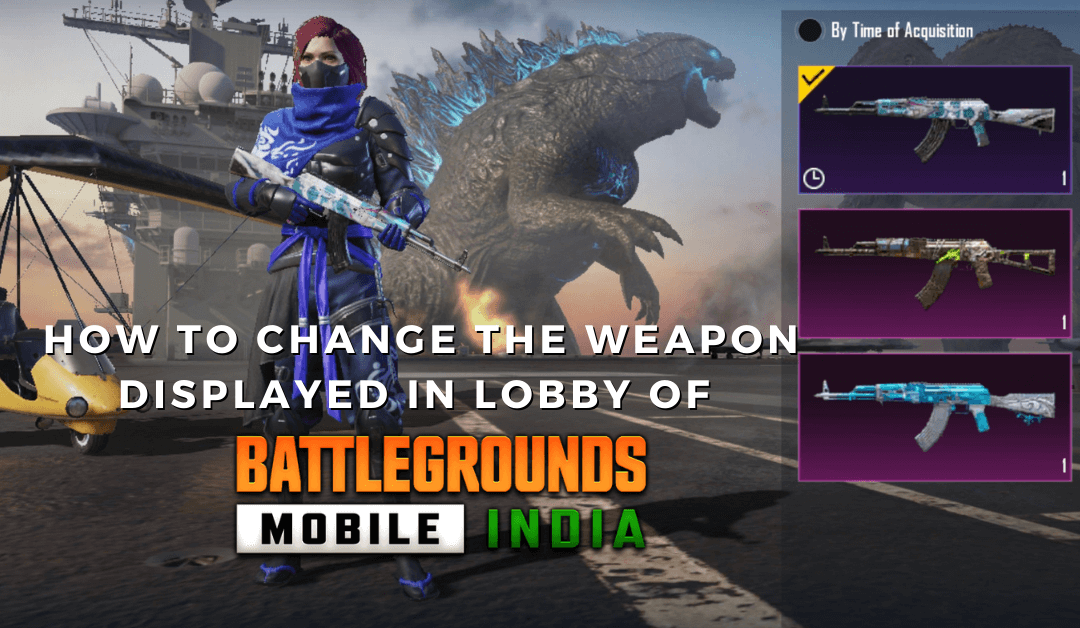 While teaming up with your friends/family, the lobby is the place where you all meet up. In a lobby, there can be up to 4 people at a time. Here you can emote, chat with your friends, change inventory with different guns, costumes, & vehicles, and many more. It is the place where you can show off your inventory, skin, pet, etc. You can change to any weapon you want to be displayed in the lobby of Battlegrounds Mobile India anytime you need and if you have no idea how to change it then continue reading the article.
Steps to Change the Weapon Displayed in Lobby
[1] Launch Battlegrounds Mobile India on your smartphone.
[2] Click on Inventory from the bottom right menu bar.
[3] Click on Gun icon from the right panel.
[4] From the Drop menu, choose any category of gun you wish to have.
There are totally nine category of weapon available in the weapons section and they are
AR
Bolt Action Sniper Rifles
Automatic Sniper Rifles
SMG
Shotguns
Light Machine Gun
Pistol
Melee
Other
[5] Once the Gun chosen under any category, you will be displayed with the available guns.
[6] Choose the weapon along with any of the available skin.
[7] Now you can successfully change or displayed the weapon in the lobby.
Note: Only guns and Melee weapons can be displayed at the lobby throwables like Frag Grenade, Smoke Grenade, Stun Grenade, and Molotov Cocktail can't be displayed.
Type of Weapon available on Battlegrounds Mobile India
AR
AKM
M16A4
SCAR-L
M416
GROZA
AUG
QBZ
M762
Mk47
G36C
FAMAS
SMG
UZI
UMP45
Vector
Thompson SMG
Bizon
MP5K
P90
Pistol
P92
P1911
R1895
P18C
R45
Sewed-off
Flare Gun
Skorpion
Desert Eagle
Automatic Sniper Rifles
SKS
VSS
Mini14
Mk14
SLR
QBU
MK12
Bolt Action Sniper Rifles
Kar98K
M24
AWM
Win94
Mosin Nagant
Thank you for reading the article. Hope you change the weapon displayed in the lobby of Battlegrounds Mobile India with something cool. For more Battlegrounds Mobile India guide, article, news, tips, and tricks follow us on Battlegroundsmobileguru.com.