How to Use Emote in Battlegrounds Mobile India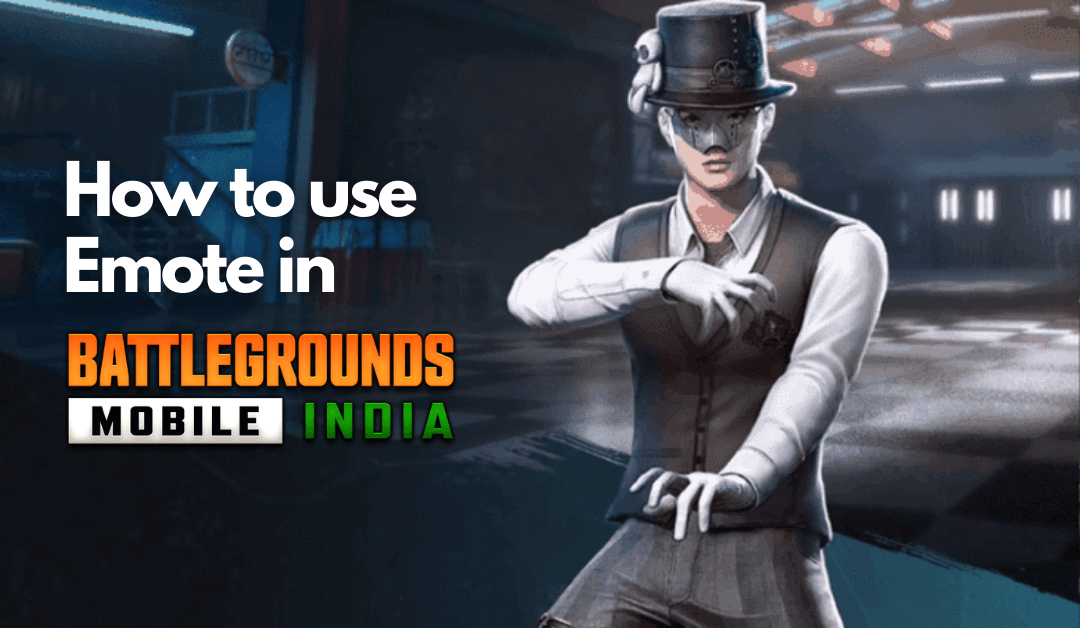 Emote is a kind of animation that allows you to express the feeling on the game. The animations available on the game are happier, sad, silly, funny, and more. You can use this Emoji in both gameplay and Lobby. Every Battlegrounds Mobile India will be given with three default Emote like Saying Hi Emote, Flying kiss emote, and clapping hands emote. Apart from these, you need to earn emote from the rewards. Let's discuss how to use Emote in Battlegrounds Mobile India and how to earn more emote in the game.
How to Use Emote in Lobby of Battlegrounds Mobile India
[1] Launch Battlegrounds Mobile India on your smartphone.
[2] On the Lobby, click on Emote icon in the bottom right corner.
[3] You can see the list of Emotes available or you added in the emote tab.
[4] Tap on any of the Emote and it will be emoted by your character in the lobby.
How to Use Emote in Gameplay of Battlegrounds Mobile India
[1] Launch Battlegrounds Mobile India on your smartphone.
[2] Start any mode of game available.
[3] Click on Emote icon next to the top right next to the map.
Note: The above mentioned is the default position of the emote icon and if you have altered the control then it will be accessible from the position you set.
[4] Tap on the any of the Emote from the ring.
[5] You character will perform the Emote instantly in the game.
Note: While using the emote, the character should be static without any movement. If not the emote won't work while gameplay.
How to Get Free Emote in Battlegrounds Mobile India
There are several possible ways to get emote on Battlegrounds Mobile India and they are
From the free Royale pass each season, you can able to get one or two emote by completing its missions.
If you have Elite Royale Pass then you can chance of winning both free and elite emote which is more than two or three emote just by completing the mission.
You can also get emote by buying a new character from the Workshop. Most character upon buying comes with some free emote by default and apart from that you can get rewards by playing with the character via the character crate.
If you have a character shard, you can use that to buy emote that belongs to your character. To get a Character shard, you need to play with the character and open the Character crate or just buy using UC. Here is our detailed guide on How to buy UC in BGMI.
Hope this guide helps you know and earn Emote for your BGMI player character. If you have any queries let us know in the comments section below.