How to Change/Create a New Account in Battlegrounds Mobile India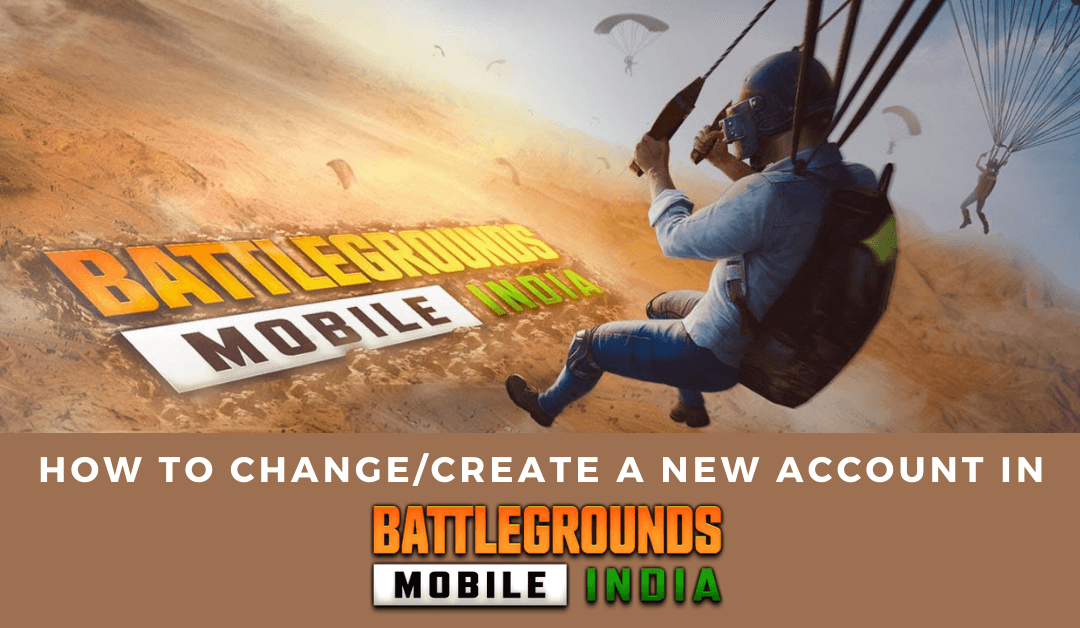 Battlegrounds Mobile India is the Indian version of PUBG Mobile which has been given early access from June 17, 2021. The game is accessible only in India and has some minor changes. Also, the publishers allow you to data transfer account from the older PUBG to the new version too. If you are not interested in your older account or any of your old game data and wish to start the game from the scratch. To do that continue reading our article on how to create a new account in Battlegrounds Mobile India (BGMI).
Steps to Change/Create a New Account in Battlegrounds Mobile India
You need either Facebook or Twitter account to create or add the existing account on your Battlegrounds Mobile India. If you don't have one, then it is important to have any one of the accounts in order to perform the sign-up process.
To create New account in BGMI, it is important to log out from the existing one if signed in. If not, then jump directly to Step 7.
[1] Launch Battlegrounds Mobile India on your smartphone.
[2] Click on Up arrow icon on the bottom right corner.
[3] Choose Settings from the menu.
[4] Here go to Basic section from the right panel.
[5] Click on Log out on the bottom left corner.
[6] In the Notice pop up, confirm your Log out by clicking on Ok.
[7] Once signed out, restart the app on your device.
[8] Agree to the terms service and privacy policy.
[9] Then select either Facebook or Twitter mode of sign up.
[10] Now Login with existing new account or add new account by entering the credentials.
[11] Once signed up, you will be taken to Character creation window.
[12] Here you need to select the Gender, followed by the face shape, hair, and hair color.
[13] By default, your account will be added with your social media profile name
Note: If your social media name is already taken it will set some random name with some number or text at the end of the name and this is editable.
[14] To change the name, click on text box next to Nickname.
[15] Add the name of your choice using the virtual keyboard.
Note: Make sure the name is unique. If the given nickname is taken, then you should try on various combination to find the best one.
[16] Once the character is set and nickname is given, click on Create.
[17] Now you have successfully created a new account on Battlegrounds Mobile India.
Once the nickname is created, you cannot change the nickname unless you have a rename card in your inventory. You can also check out the detailed guide on how to rename your nickname in Battlegrounds Mobile India.
Thank you for reading the article. We hope you have created your new account on BGMI. For more BGMI guides, Tip, Tricks, game glitches, and hacks check out this space regularly.