How to Hide Helmet in BGMI (Battlegrounds Mobile India)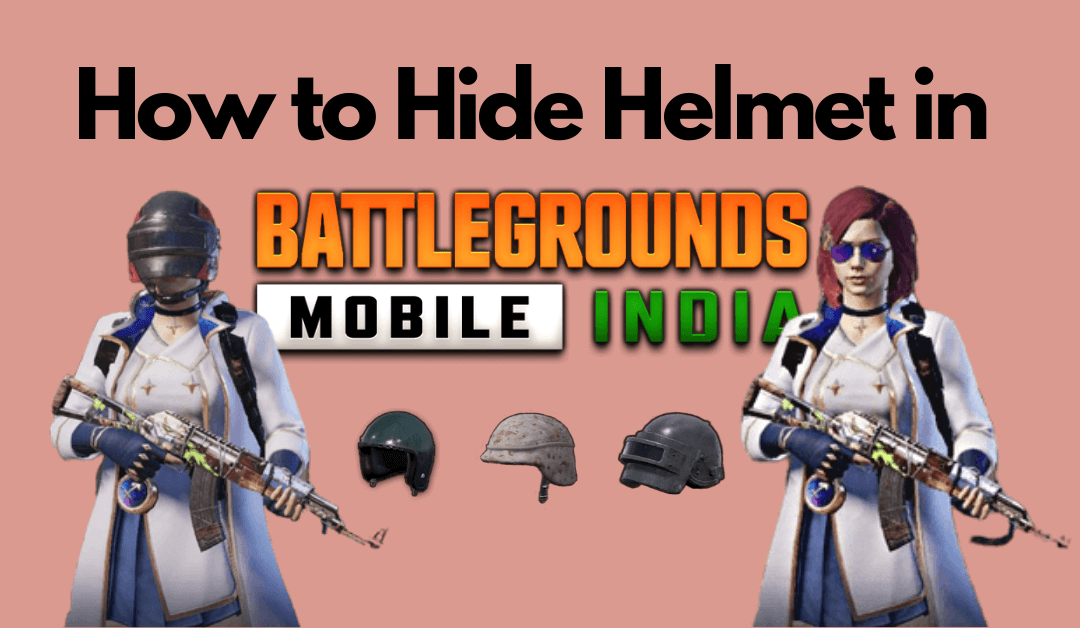 Battlegrounds Mobile India is a game of survival where you play among 100 other players for chicken dinner. The game rule is simple to kill or gets killed. It is quite tough to survive among 100 other players in the game and requires lots of skills. There are some ways to trick the player into your trap and kill them. One among them is hiding helmets from the other one's view. Here is our detailed guide on how to hide your helmet in BGMI.
Types of Helmet in BGMI
Motorcycle Helmet (Level 1) – Damage reduction by 30%
Military Helmet (Level 2) – Damage reduction by 40%
Spetsnaz Helmet (Level 3) – Damage reduction by 55%
Related Guide: How to Hide Career Results in BGMI
Steps to Hide Helmet in BGMI
[1] Launch Battlegrounds Mobile India on your smartphone.
[2] From the BGMI home screen, tap on Inventory from the bottom right corner.
[3] Click on the Settings (cog) icon from the left side of the inventory section.
Note: If you can't find the Settings icon, tap on the Up arrow icon to expand the menu.
[4] In Show Settings in the Main Menu tab, turn on the toggle next to Hide Helmets in Matches.
[5] That's it, now your helmet will be invisible to the opponent player.
How to Find My Helmet Level After Hiding the Helmet?
There are two possible ways to find what helmet you are wearing while hiding the helmet in matches. They are
From Bag – Tap on the Bag icon. Here you can find the Helmet you are putting on next to the gun.
From the Health section – You can find the helmet level by the number of the yellow lines inside the Helmet icon.
One Yellow line – Motorcycle Helmet
Two Yellow lines – Military Helmet
Three Yellow lines – Spetsnaz Helmet
Related Guide: How to Activate Death Replay in BGMI
Why Should I Hide Helmet in Battlegrounds Mobile India?
Hiding the helmet will make the opponent player think that you are guardless without a helmet and try to rush on you without much protection. Also, this sometimes makes the player assume that you are a bot in the latter part of the game. The only disadvantage of hiding a helmet is that you may not even notice whether your helmet is available or not. Because of this unawareness, you may get kill easily too.
Thank you for reading the article. Hope it was helpful to hide your helmet in your BGMI matches. If you have any queries, let us know in the comments section below.