How to Enable Transparent UI Mode in BGMI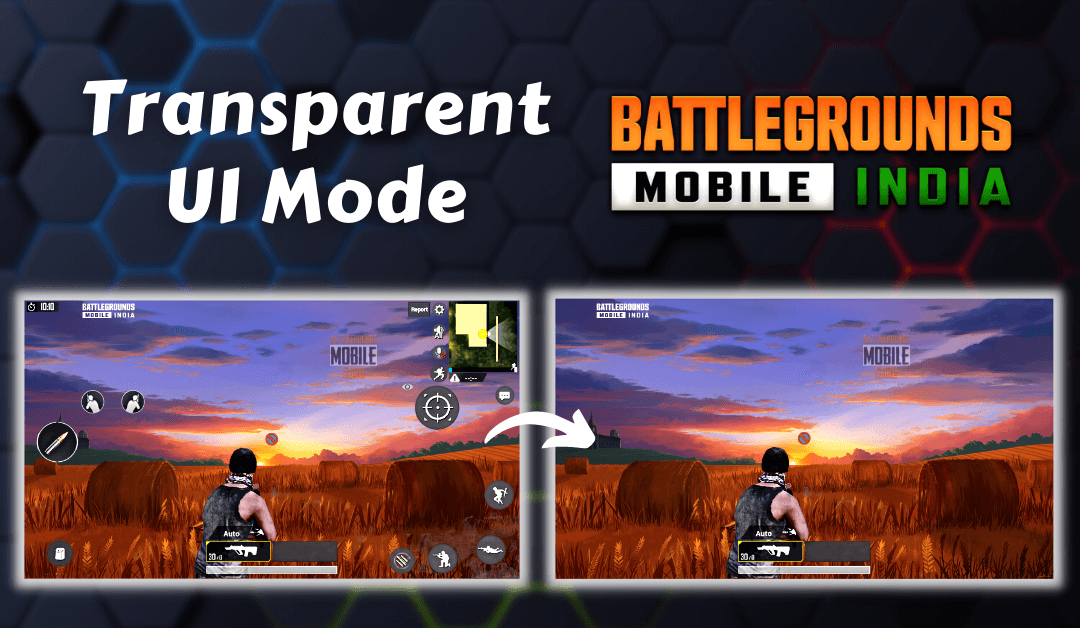 Battlegrounds Mobile India has been updating its game regularly with lots of new features and updates. One such amazing feature in BGMI 1.6 update is transparent UI mode. It allows you to hide your UI and give full clearance in the game view. If you are interested in these features and want to make your UI transparent, continue reading the article for the step-by-step guide.
What is Transparent UI Mode?
It is the new setting mode in Battlegrounds Mobile India, and it allows you to hide or lower the opacity of the User Interface (UI). Hiding or making the UI transparent in Battlegrounds Mobile India will give you more game area coverage and improve your gameplay. Before making the UI transparent, make sure you know your UI well, or else it would be difficult to play the game. Once you are very much familiar with your game UI, enable this mode.
Steps to Enable Transparent UI Mode in BGMI
[1] Launch Battlegrounds Mobile India on your smartphone.
[2] Tap on the Up arrow icon from the home screen.
[3] Choose the Settings option from the menu.
[4] Go to the Advanced Features section from settings.
[5] Enable the toggle next to Allow toggling of Transparent UI mode in matches.
[6] After enabling transparent mode, start a classic match in BGMI.
[7] Once the game commenced, tap and hold the Battlegrounds Mobile India logo on the top.
[8] All the UI available on the screen will disappear instantly.
[9] To bring back the UI, tap and hold the Battlegrounds Mobile India logo again to disable transparent UI mode.
Note: Currently, the transparent UI mode is applicable only on Classic mode (Livik, Erangel, Miramar, Sanhok, and Karakin).
Related Guide: How to Turn Off Auto matching in BGMI
Steps to Hide UI in BGMI via Settings
[1] Tap on the Up arrow icon and choose Settings from the menu.
[2] Go to the Controls section from the right panel.
[3] Click on Customize under the controls settings.
[4] Tap on any UI (User Interface) on the screen.
[5] Lower the Transparency to 0% using the transparency slider.
[6] Now, you have successfully hidden your BGMI UI.
Note: This method of hiding UI is applicable on Classic, Aracade, and Arena mode.
Hope this article helps you enable Transparent UI mode and hide your game UI in BGMI without any error. If you have any queries, let us know in the comments section below.