How to Get Mirror World Lobby Theme in BGMI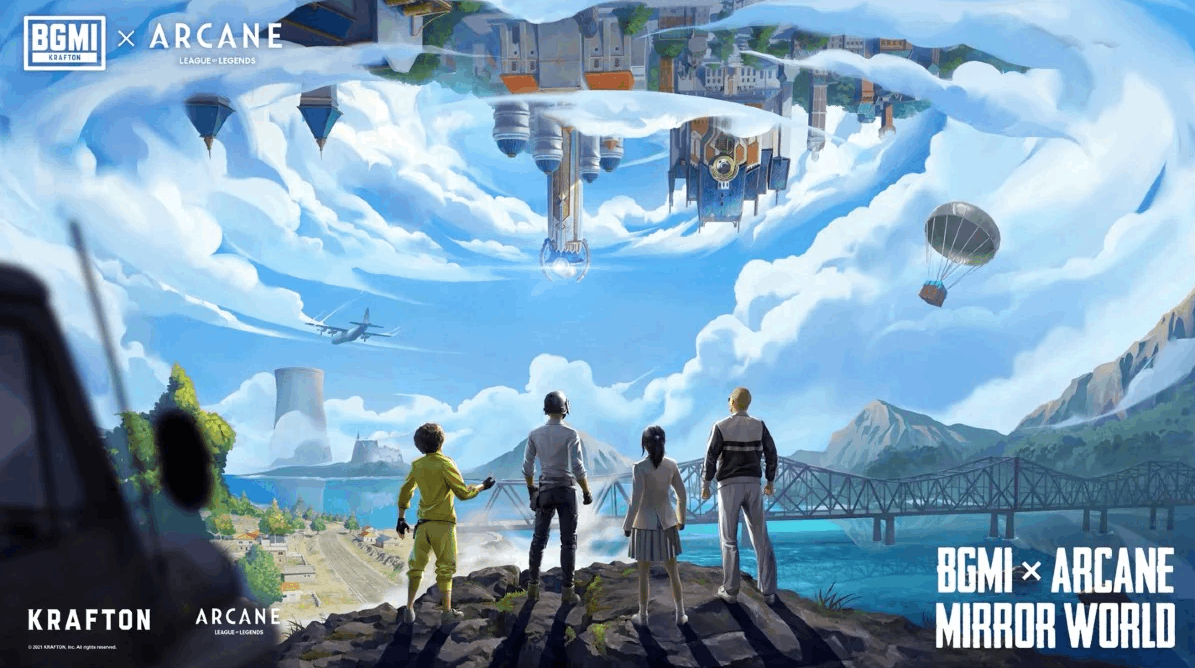 Battlegrounds Mobile India aka BGMI, is a popular game preferred by people across India. Recently, the developer of BGMI has released a 1.7 Update with various features and rewards. By updating your game to the later version, you will receive various rewards. Among them, Mirror World Lobby Theme is one of the rewards which can be used on Erangel, Livik, and Sanhok maps. The new theme is based on Netflix's animated TV series, "Arcane."
By using this theme, players can complete a set of Arcane-based challenges to earn a few rewards like skins, emotes, and more. Inside the Mirror world, gamers will be transformed into one of the Arcane characters: Vi, Jayce, Jynx, or Caitlyn.
Each character has a unique set of weapons and abilities to encounter the various monsters. He/she will receive a set of Hextech Crystal's when the monster is killed. They can use it to buy special supplies from the Dynahex Supply Shop.
How to Get Mirror World Lobby Theme in BGMI
Getting Mirror World Lobby Theme is very simple. Just update your game to the latest version, and the theme will be rewarded to your profile as soon as you launch the updated version.
Upon updating the game, head to the download center and make sure to download all the necessary files/maps to get the theme while playing.
Apart from Mirror World Lobby Theme, the update also has a Piggyback feature. The feature allows the gamers to carry their teammates or enemies who have been knocked down. While carrying a teammate or enemy, the player's movement speed will be reduced, and they can't use any items or board vehicles. Further, the downed player's HP will also continue to decline when carried.
Thank you for reading the article. Update your game to the latest version and enjoy the new features.