How to Get Rotten Tomato Set in BGMI [Battlegrounds Mobile India]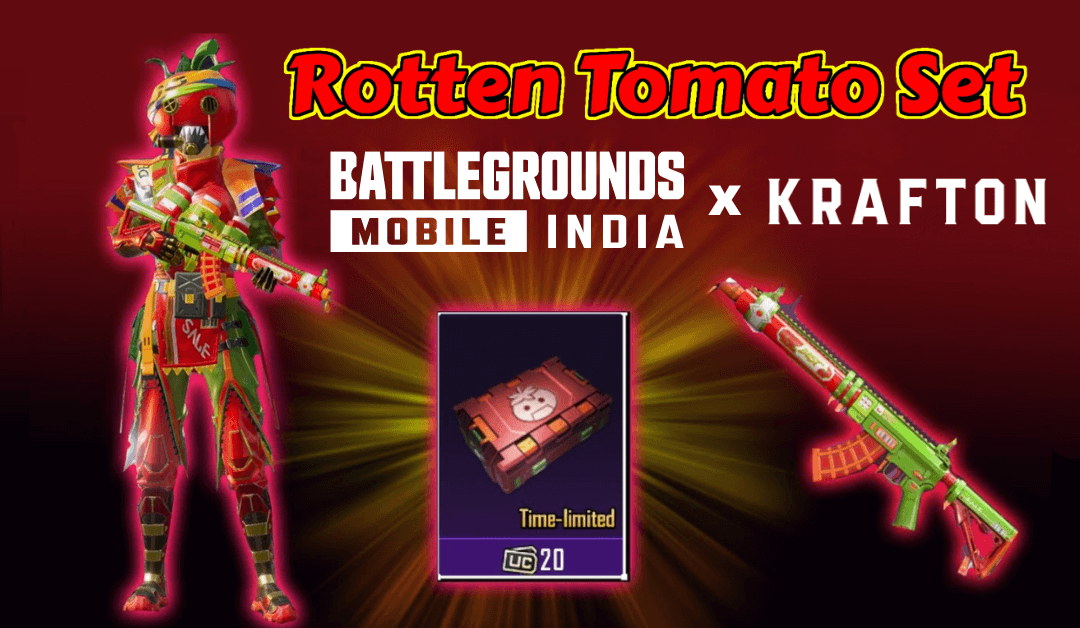 Rotten Tomato Set is a new outfit in Battlegrounds Mobile India which you can add to your inventory. It is a limited-time eco-friendly supplies crate that is available for sale at the shop in BGMI. The sale ends on 09/10/2021 and it costs around 20 UC. If you don't have UC in your BGMI account, buy at least 20 UC to open the Eco-Friendly supplies. If you have enough UC's, continue reading the article to get the Rotten Tomato set in BGMI.
How to Get Rotten Tomato Set in BGMI
[1] Launch Battlegrounds Mobile India on your smartphone.
[2] Swipe the home screen towards the left to view the Spotlight page.
[3] In the Spotlight section, tap on the Rotten Tomato Set banner.
[4] You will be directed to the Eco-Friendly Supplies in the shop.
Note: You can also navigate by tapping on Shop >> Treasures >> Eco-Friendly Supplies (Red Colored Box)
[5] Purchase the Supplies with 20 UC by tapping on the 20 UC golden button.
Note: If you have any vouchers available, they will be displayed below. You can use that to get some amazing discounts or rewards.
[6] Again tap on purchase to buy the Eco-Friendly Supplies.
[7] Once purchase the supplies will be opened instantly.
[8] Based on your luck, you may receive Rotten Tomato Set in BGMI.
You can repeat this process any number of time until the sale end. Every time the crate cost will be at 20 UC and won't increase or multiplied.
Other Rewards in Eco-Friendly Supplies
Supply Medel (100% guaranteed reward)
Rotten Tomato Cover
Rotten Tomato – Mk47
Chef's Kit Backpack
Parachute Trail (Green & Pink)
Classic Crate Coupon Scrap
Silver Fragment
Graffities
How to Improve Your Chance of Getting Legendary Item in the Eco-Friendly Supplies
Use default game characters and clothes while pruchasing the supplies.
Avoid wearing or showcasing any Legendary/Epic item in your lobby and character.
If you have enough UC, then open multiple supplies at a time to increase possibilities.
Try purchasing the supplies during late-night (12.00 AM to 6.00 AM) time where the user traffic will be less.
Here are the odds or chances of getting the legendary item in Eco-Friendly Supplies
| Item | Odds/Chance |
| --- | --- |
| Legendary Item | 1.5% |
| Epic Item | 8.5% |
| Rare Item | 90% |
Thank you for reading the article. Hope you got the Rotten Tomato set in your very first attempt. If you have any queries let us know in the comments section below.