Battlegrounds Mobile India: How to Leave a Clan in BGMI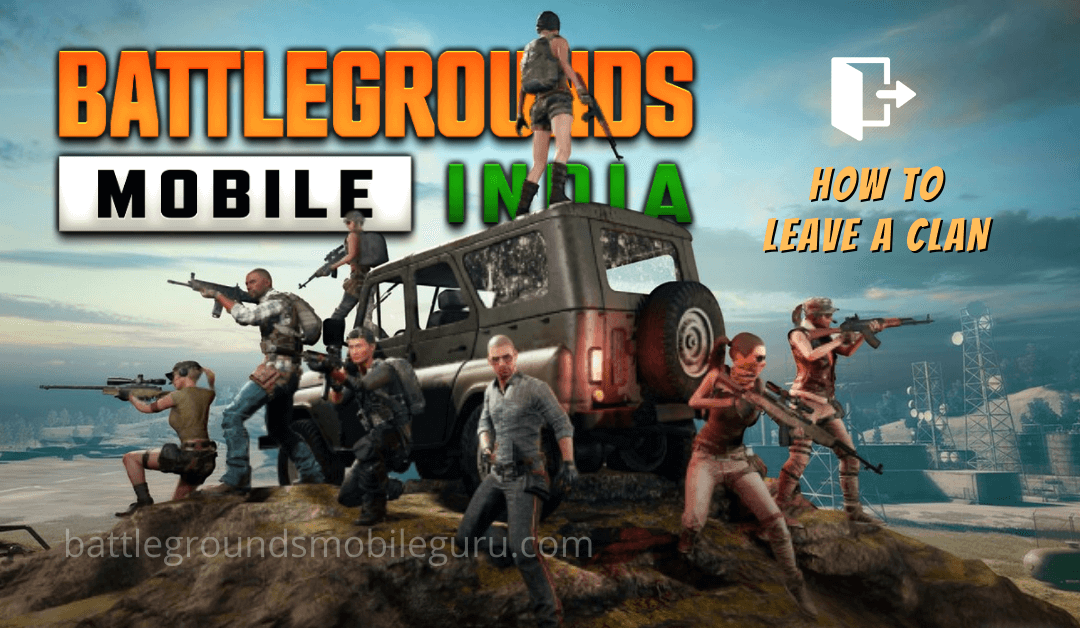 Battlegrounds Mobile India is the Indian version of PUBG Mobile that has been launched in India after a long waiting haul. Since the launch, the game has been receiving several positive responses and welcome from the gaming community. In BGMI, there is a term called Clan in which is similar to that of a group where you can add your friends, family, and anyone in the game. Apart from the game events, there are even clan achievements events and clan points available using which you can earn rewards, buy Room cards, perks, and many more. In order to achieve clan points, both you and the clan members should play the game regularly to improve the clan level. If the clan is inactive for a long time in BGMI, you should probably leave the clan. Here is our detailed guide on how to leave a clan in BGMI.
Steps to Leave a Clan in BGMI
[1] Launch Battlegrounds Mobile India on your smartphone.
[2] On the home screen, click on the Up arrow icon at the bottom right corner.
[3] Choose Clan from the expanded menu.
[4] From the Clan dashboard, go to the Information section.
[5] Under the clan member list, click on Leave Clan.
[6] Click on Ok to confirm leaving the clan.
[7] Now you have successfully left the clan in BGMI.
To report the clan in BGMI, go to Settings >> Clan >> Main Menu >> Report >> OK
Also, if you are planning on deleting your game account completely, check out the guide on how to delete the BGMI account permanently.
Reasons Not to Leave a Clan in BGMI
A clan is where every player's contribution matters in increasing the clan level, clan rank, and energy to get rewards like crate coupons, crate coupon scrap, AG, paint, radio, etc. Also, you have access to the clan shop where you can buy stuff like Parachute trail, room card, Avatar frame, paint, coupon scrape, and many more using Clan points. Apart from these, if any of the clan members receive any legendary or epic items from the crate you will receive perks for it. Finally, based on the Clan energy ranking, the top 100 clan and its members will be rewarded for every season.
Clan Season Ranking Reward
Members must be in a clan ranked in the top 100 in any energy rankings at the end of the season.
The clan member's personal energy contribution must be at least 10,000 in the season.
Rewards will be sent via in-game mail (make sure to collect them without fail).
Thank you for reading the article. Hope you find what you are looking for. If you have any queries let us know in the comments section below. For more BGMI updates and articles, explore battlegroundsmobileguru.com.