How to Change Voice in BGMI [Battlegrounds Mobile India]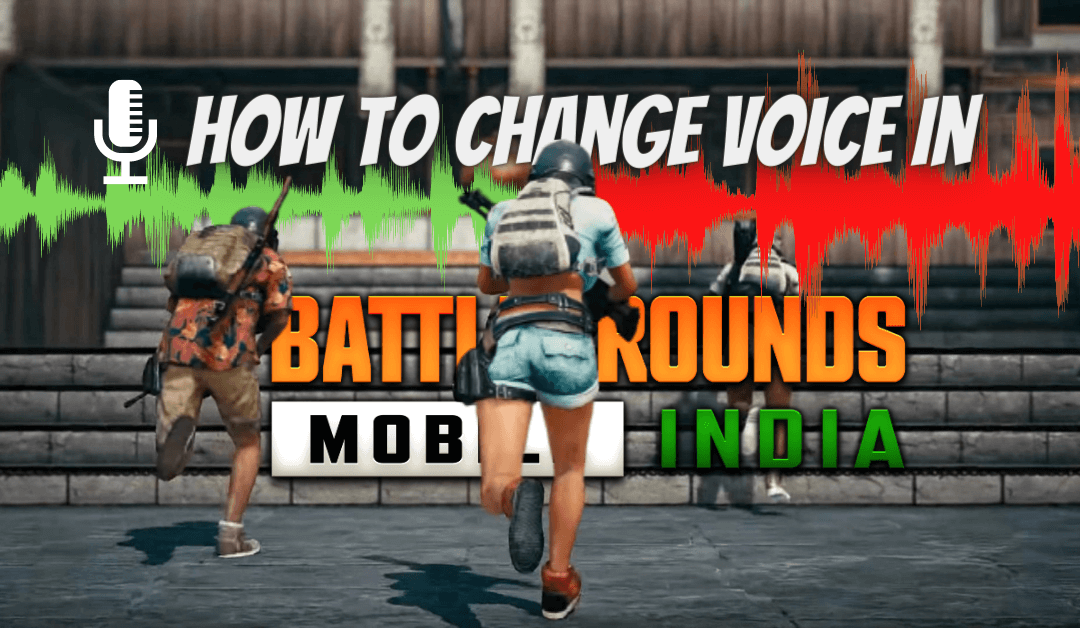 Battlegrounds Mobile India is an online multiplayer game where you can squad up to 4 members to survives among 25 other squads. You can communicate with the squad using voice and in-game chat & voice commands. Have ever heard a gamer sound in some quirky weird voices and wonder how he does that? It is nothing but a third-party application that allows you to tune your voice to various forms. In the upcoming article, let's see how to change voice in BGMI.
Steps to Change Voice in Battlegrounds Mobile India [BGMI]
There are two possible ways to change voice in BGMI. They are
Using in-Game settings
Using Third-Party application
How to Change Voice in BGMI Using In-Game Settings
[1] Launch Battlegrounds Mobile India on your Smartphone.
[2] Tap on the Inventory section in the bottom menu bar.
[3] Go to the Character section below the Vehicle.
Note: Here you can change voice, chats, emotes, flight skin, and many more that are additionally used by the character in-game.
[4] Here, tap on the Mic (Voice) icon to change in-games messages.
[5] Under the Change messages tab, click on Select Voice.
[6] Choose any of the available voices from the drop-down menu.
[7] Now, the in-game chat will sound like the selected voice.
This does not change make any changes in your speaking voice and there are no official ways to change the speaking voice in BGMI unless you have a bad internet connection or bad throat.
Here is how you can get a new voice for in-game messages and commands in BGMI.
Related Guide: How to Get Hindi Voice in BGMI
From Character Workshop – Here, you can get the voice pack for your available character with more commands using Character Shrad.
From Character Crate – Also, the more you play with a character, you will receive rewards from the character crate for every experience level-up.
From New Character – Finally, if you buy any character using Character Voucher or UC, you will get the complete character voice unlocked along with several other character features like outfits and Emotes.
Related Tutorial: How to Delete BGMI Account Permanently
How to Change Voice in BGMI Using Third-Party application
The only way to change the speaking voice in-game is through some third-party application. This method is not recommended because as of BGMI terms and conditions, any third-party application to make any change or modification in the game may result in a permanent ban. We do not recommend our readers try this method.
[1] Search and install DU Recorder APK from Google Chrome (This application is not available on any official Android or iOS store).
[2] After installation, launch DU Recorder and go to the Settings section on the top.
[3] Scroll down to Change Voice settings.
[4] Change it to any of the available voice preset like Lolita, Uncle, Fatboy, Naughty Kid, Mechanical, Bad Cold, and Ethereal.
Note: If wanted you can customize the voice on your own using the customization option.
[5] Now, launch the BGMI App on your Smartphone.
[6] Also, start the DU Recorder and your voice will be changed to the selected one.
BGMI About Third-Party Application
"Use of unauthorized third-party software or methods, such as cheats, hacks, modifications, scripts, plug-ins, automation software and so-called GFX tools, to modify or manipulate the game or its functionality, is a violation of the terms of service and punished accordingly"

BGMI on its Discord server
Related Guide: How to Enable 90FPS in BGMI
So if you are planning on trying this tool, try on some new account instead of your current account. Also, there are several voice-changing apps available on the internet which you can try. Try new things are always good but we are not sure about whether the voice change tool is legal or not. It is best to use the default game voice. In the end, we all need a Chicken Dinner and nothing more than that.
Hope this guide was useful and informative. If you have any queries let us know in the comments section below. Check out the site for more instant BGMI updates and tutorials.