How to Change Age in BGMI [Battlegrounds Mobile India]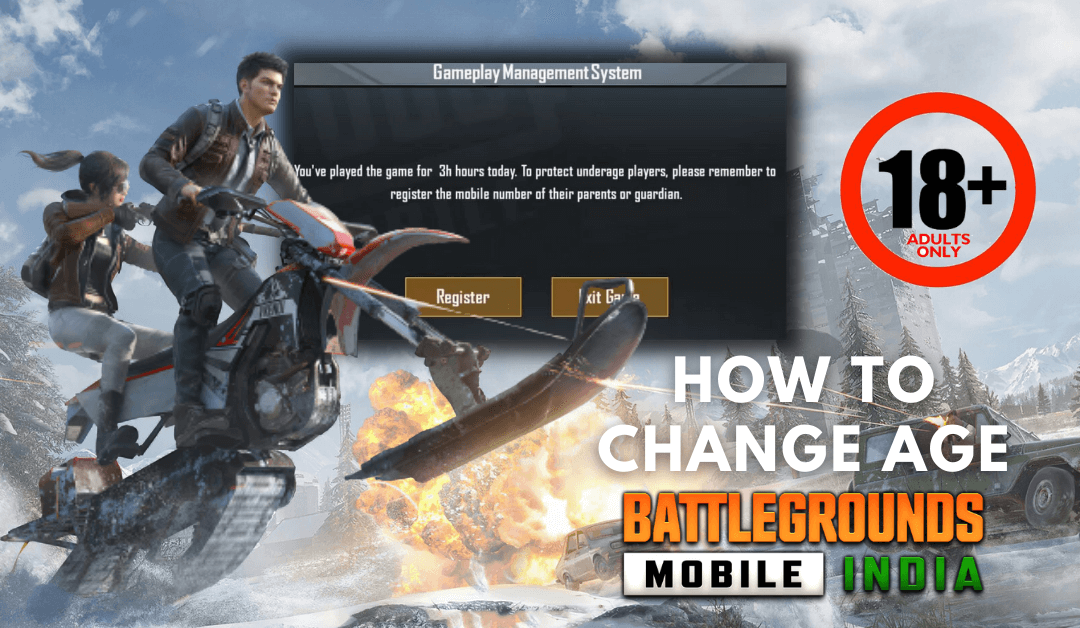 The most-awaited BGMI has finally returned with certain restrictions imposed by the Indian Government. Krafton's latest updated policy says that players who are below 18 years of age can only play the game for up to 3 hours per day. As a consequence, many players are looking for ways to change age in BGMI to avoid such limitations.
In addition to playtime, those who are under 18 years of age can only spend up to a maximum of 7,000 Indian Rupees per day for in-app purchases. This will affect when BGMI players want to complete tasks in the meantime to exchange Phantom Jewels in Jewel Exchange Center.
How to Set Up Your Age Above 18 Years in BGMI
There are two possible ways to change the age limit in BGMI. Before that, download and launch Battlegrounds Mobile India on your smartphone.
After the installation, open the BGMI app. Now, you will be asked to sign in with your Facebook, Twitter, or Play Games account. Before starting the game, it will ask you to confirm whether your age is above 18 or not. Make sure to hit the Yes button to avoid any kind of in-game restriction.
If you want to play from scratch, you can create a new account in BGMI using Facebook, Twitter, or Play Games. While logging in with a new account, you will be asked to confirm if your age is above 18. Make sure to tap on Yes. Hereafter, you will not be restricted by any kind of under-aged restrictions.
If you have pressed the No button mistakenly in any of the above-mentioned methods, you can still change your age back to the original using the next method.
How to Change Your Age from Below 18 to Above 18 in BGMI (Using Settings)
[1] Launch BGMI on your smartphone.
[2] From the home screen, tap on the Up arrow icon at the bottom right corner.
[3] Choose the Settings option from the menu.
[4] Inside, go to the Other section from the right panel.
[5] In Gameplay Management System, choose Yes next to the Age 18 or above option.
[6] You will get a verification code on the registered email address.
[7] Enter the verification code and click on Verify.
That's it. You have successfully changed your age in BGMI.
Keep in mind, BGMI will allow you to change the age only after a month. If you can't able to remember the date you've changed, no need to worry. You can go to Settings to find the number of days left to make any changes in age.