How to Fix "Item is Not Available in Your Country" in Battlegrounds Mobile India Pre-Registration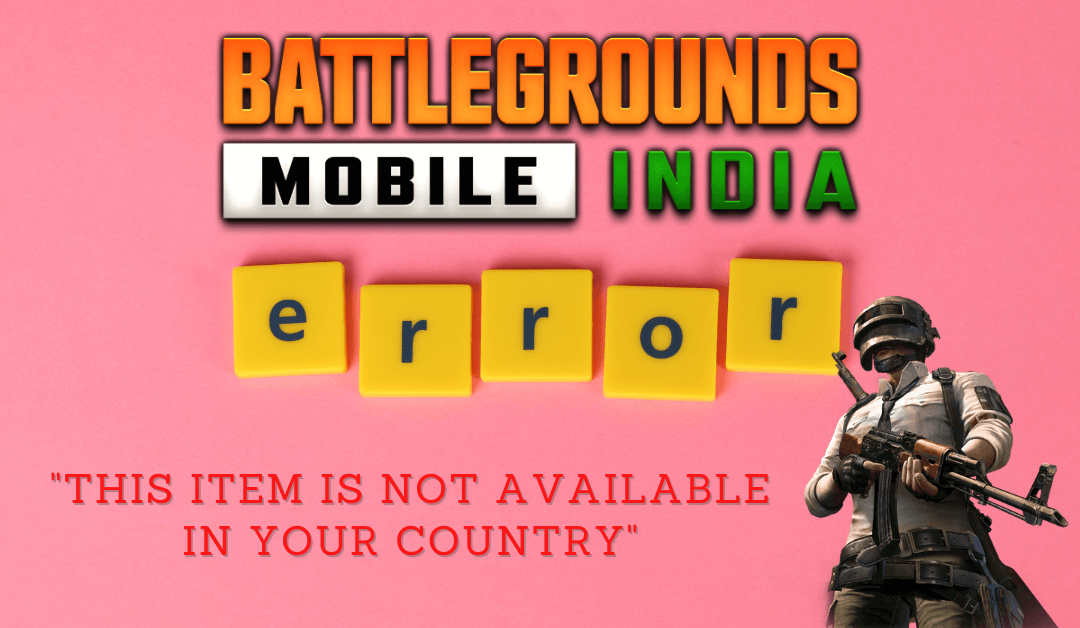 The most anticipated online multiplayer game has finally set its foot on the Indian market as Battlegrounds Mobile India. As of May 18, 2021, the game has been made available for pre-registration on Google App Store, and still no sign on App Store. On the other hand, several Android users are facing an error "Item is not available in your country" during the pre-registration or Battlegrounds Mobile India Error on Google Play Store. If you encounter the same error on your device, read the upcoming article to fix the error.
"Item is Not Available in Your Country" – Reason for Battlegrounds Mobile India Pre-Registration Error
Battlegrounds Mobile India is a dedicated version of PUBG mobile that was made available only for India users and Gamers. Players outside India will have access to the original PUBG Mobile version in their country. If you are residing outside India, then you may probably face this error or if you have changed your country location on the Play Store, you may face this error. So fix this by changing your Google Play country or location.
What is Google Play Country?
The Apps, games, movies, books, and other content in the Play Store vary from country to country. Google Play Country determines the content you see on the store based on the location. It is completely based on the application publisher. If the application is set limited for some country, then your Google Play Country should be set to that country to view and install the respective application.
Change Country/Location in Google Play Store Fix Battlegrounds Mobile India Pre-Registration Error
[1] Launch Google Play Store on your Android smartphone.
[2] Click on Profile icon on the top right inside the search bar.
[3] Tap on Settings from the profile menu.
[4] Expand the General settings.
[5] Here, tap on Account Preferences option.
[6] Choose Country and Profile and select the country to India.
Note: This is determined based on your IP address. If you can't see the country, you have changed your country within the last year or aren't currently in any new country.
[7] Follow the on-screen instruction and set up the payment method (Sometimes, it may ask you to set up your account to change the country).
[8] Once done, your play store account will be update within 48 hours.
Warning: Make this change only if you are in India because once changed, you need to wait for a year to make the change.
Pre-Register Battlegrounds Mobile India
I hope you got the error fixed on your device. Now, you can Pre-Register to Battlegrounds Mobile India on your device. By pre-registering, you will be eligible to get some rewards like Recon Outfit & Mask (Permanent), Celebration Expert (Limited Title), and 300 AG (Ace Gold). The release date is not finalized yet by Krafton. We expect the game to release in the second or third week of June.
For more instant and exclusive update on Battlegrounds Mobile India, explore the Battlegrounds Mobile Guru.