How to Get Justice Defender Set in BGMI [Battlegrounds Mobile India]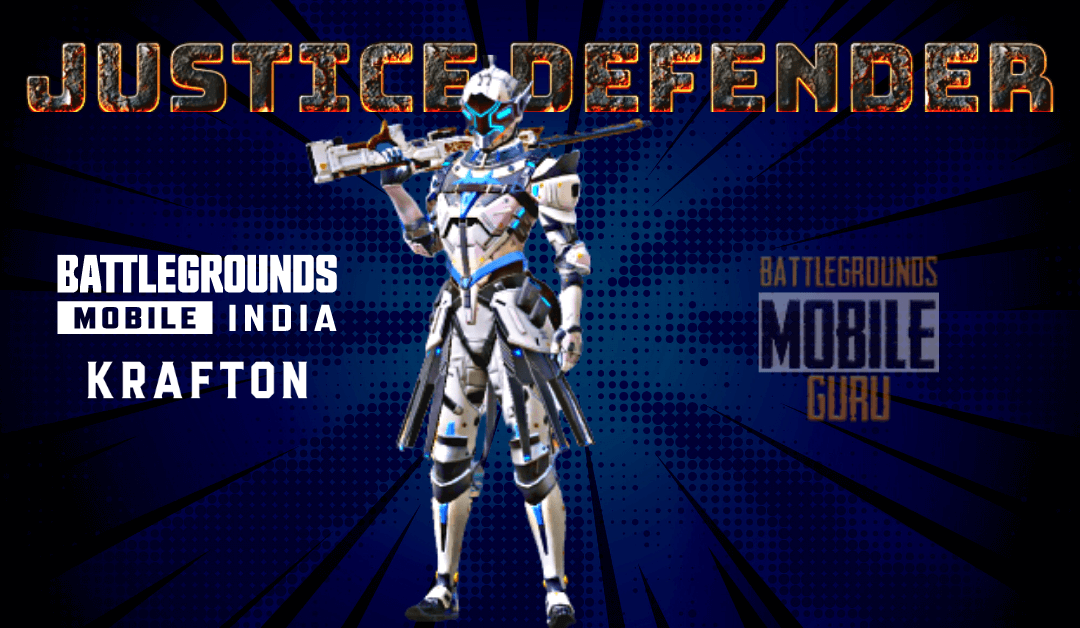 Justice Defender Set is the new platinum crate reward in Battlegrounds Mobile India. Every season, there will be different costume sets and rewards in all the crates available in BGMI. To open the premium crate, you need either a Premium crate coupon or 120 UC. If you prefer opening the crate using UC, buy UC using our instant guide. If you have enough platinum crate coupon scrap or platinum crate coupon, continue reading the article on how to get Justice Defender set in BGMI.
Steps to Get Justice Defender Set in BGMI
[1] Launch Battlegrounds Mobile India on your smartphone.
[2] Tap on the Crate icon on the top of the home screen.
[3] Here go to the Premium Crate section from the right panel.
[4] Tap on Open once to open the crate one time with 120 UC or Crate coupons.
(or)
[4] Tap on Open 10 times to open ten crates at a time with 1080 UC or Crate coupons.
[5] Once opened, you will get Justice Defender Set if you are lucky enough.
How to Improve your Chance on Getting Premium Crate in BGMI
Use default game characters and clothes while opening the premium crate.
Avoid wearing or showcasing any Legendary/Epic item in your lobby and character.
If you have enough UC, then open multiple crate at a time to increase possibilities.
Change to combination of premium crate before opening every crate.
Do not skip the crate opening animation.
Open atleast 10 or 5 maxmium for some guraenteed rewards.
Try purchasing the supplies during late-night (12.00 AM to 6.00 AM) time where the user traffic will be less.
Here are the Premium crate odds or chance of receive items
| Item | Odds/Chance |
| --- | --- |
| Mythic Item | 1% |
| Legendary Item | 6% |
| Epic Item | 21% |
| Rare Item | 72% |
Other Rewards in BGMI Premium Crate
Apart from the Justice defender set, there are many other rewards in the premium crate, and they are
Justice Defender Cover
Justice Defender – AWM
Justice Defender – Pan
Justice Defender Backpack
Justice Defender Smoke Grenade
Valor Champion Set
Valor Champion Cover
Star Trooper Helmet
Futuristic Bunny Helmet
Futuristic Bunny Set
Cherry Blossom – UMP45
Cherry Blossom – Sickle
Easter Eggs – Pan
Snow Fashionista Mask
Snow Fashionista Glasses
Snow Fashionista Top
Snow Fashionista Pants
Snow Fashionista Shoes
Flight Attendant Skirt
Flight Attendant Hat
Flight Attendant Top
Uniform Top (Blue & White)
Uniform Pants (Blue & White)
Medical Robe
Head Mirror
Bomber Hat
Bomber Jacket
Bomber Pants
Police Shirt
Police Pants
Shirt (Black)
Tropical Shirt (Green)
Checkered Shirt (White)
Padded Jacket (Grey)
Silver Masquerade Mask
BATTLEGROUNDS Scarf (Tactical)
Red DJ Cap
Camo Cap
High School Shoes (Male)
Running Shoes (Blue)
Jeans (Brown)
Combat Pants (Camo)
Graffiti (Extreme Speed, Infinite Power, & Pink Lightning)
Thank you for reading this article and wishing you all the luck to get the Justice Defender set or any of your favorite items in the premium crate. If you have any queries, let us know in the comments section below.