How to Get Well Liked Title in BGMI [Battlegrounds Mobile India]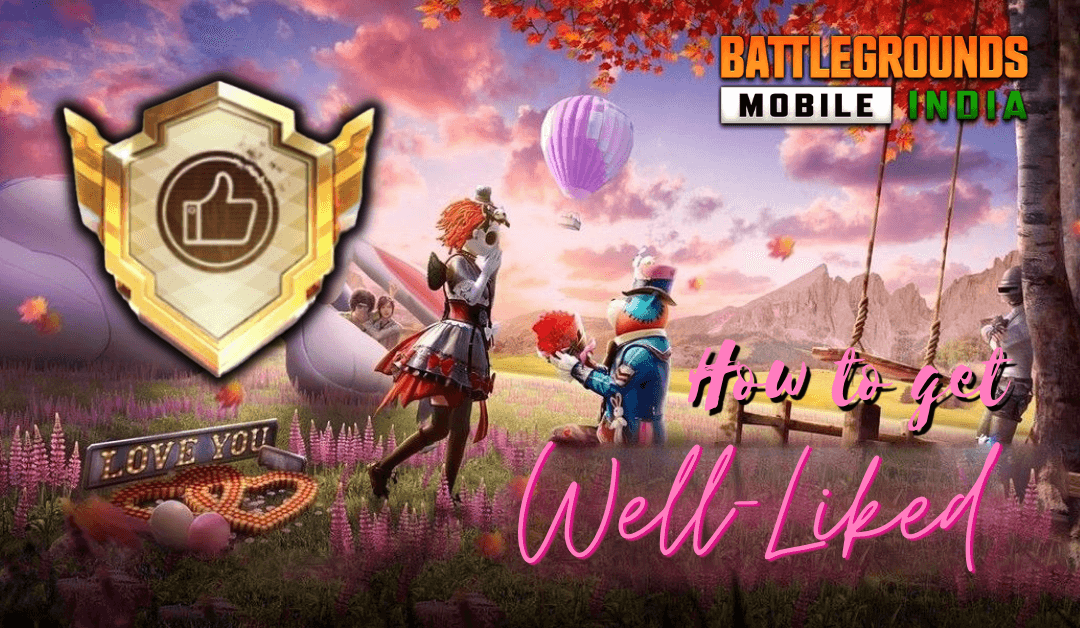 Well-Liked is an achievement title in Battlegrounds Mobile India provided to the player who earned 1000 likes from the team or squad. It is one of the most easily achievable titles in BGMI. All you need to do is impress the player you play along with your game skills to get like from them. If you are not that pro-player, you can still get the well-liked title in BGMI. To know how, continue reading the article.
Where to Find Well-Liked in BGMI
[1] Launch Battlegrounds Mobile India on your smartphone.
[2] Go to Missions from the home screen.
[3] Choose Achievement from the right panel.
[4] Tap on Glorious Moments (crown) icon from the Achievements tab.
[5] Scroll down and tap on the Well-Liked tile.
[6] Earn you can see the requirement for the achievement and how much you reached.
[7] Now you need play according to the requirement to get the Achievement title.
Related: How to Get Weapon Master Title in BGMI
Simple Way to Get Well-Liked Title in BGMI
To get the well-like title in Battlegrounds Mobile India, you need to have a squad full of your friend. Once you have the squad play only Classic mode and Arena mode games. No matter how you play the game, just make sure your squad member like you at the end of the game from the game stats panel.
This will only work on Classic and Arcade mode. There will be a like button in Arena mode too, but liking there doesn't count or be accountable for the Well-Liked title. Also, liking the player multiple times in the lobby doesn't count too.
How to View My Number of Likes Count in BGMI
In BGMI, you can see your like counts by swiping the screen towards the right or tapping on the Profile icon at the top left corner. Here, under your Profile bar at the top left corner, you can see a Like (Thumbs up) icon. The number next to the icon is the number of Teammates Likes you received at the end of the battle.
How to Equip Well-Liked Title to My BGMI Profile
[1] Go to the Profile section by swiping the screen right or tapping on the profile section.
[2] Tap on the Menu icon next to the profile tab.
[3] Under the Basic Info panel, tap on Edit from the top right corner.
[4] In the Title section, you can find all the available titles under your profile.
[5] Find the Well-Liked title and tap on it.
[6] Click on Use to add the well-liked tile to your BGMI Profile.
Related: How to Get Deep Fried Set in BGMI
Thank you for reading the article. Hope you got the Well-Liked tile and equip it to your BGMI profile. If you have any queries, let us know in the comments section below.