Battlegrounds Mobile India Pre-Registration Crosses 20 Million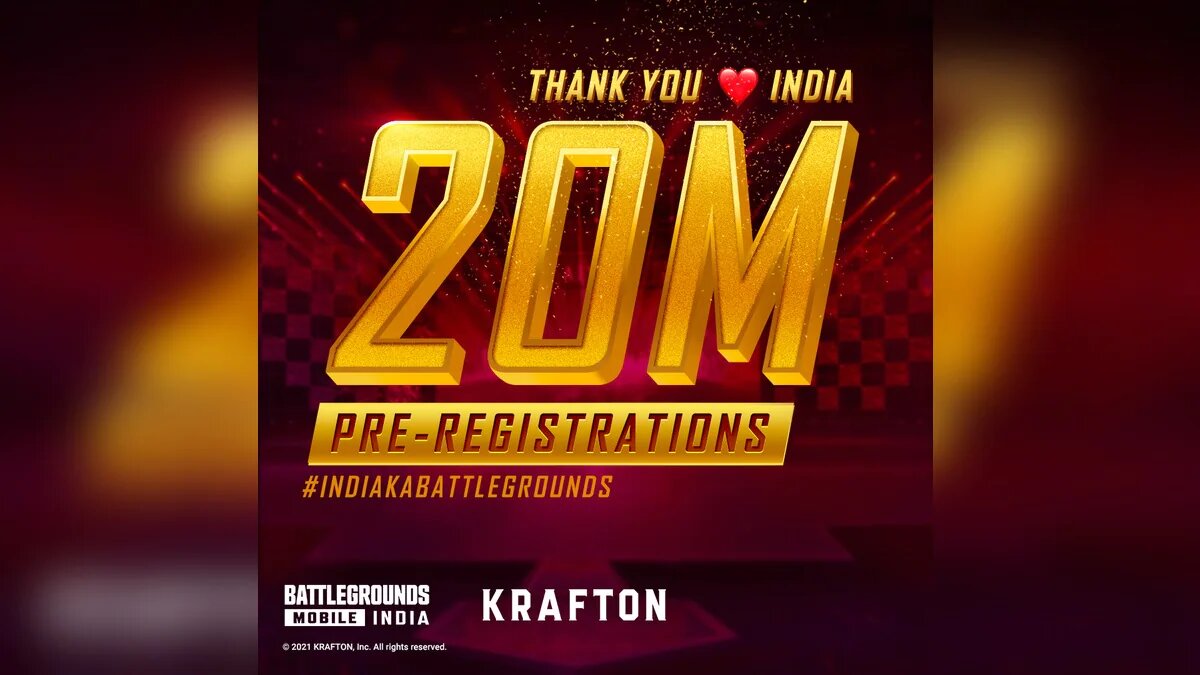 Battlegrounds Mobile India is the newly launched Indian version of PUBG Mobile. It has been receiving an amazing welcome from the Indian Gaming community. Also, the game is available for pre-registration in the Google Play Store. Apart from that, there is no official confirmation about the iOS pre-registration or the official launch date of the game. However, Krafton on their social media has posted the pre-registration of Battlegrounds Mobile India (BGMI) on Google Play Store has crossed more than 20 million counts within a short period of time.
Milestone of 20 Million Pre-Registration
PUBG Mobile has been banned in the year 2020 by the Indian Government. Since the ban, the gaming company has tried several things throughout the year to lift the ban against the ban. But, all the tries have gone in vain. So Krafton has decided to release the game themselves in the name of Battlegrounds Mobile India. After the launch of the new name and logo on its official social media platform, they moved towards the next step for pre-registration on Google Play Store. It received an overwhelming response on the play store as 20 million users have applied for pre-registration. This number has been recently shared by the gaming circle on its official social media handle and expressed their gratitude towards the Indian user for the response.
In the post, they mentioned, "Thank You (Heart Emoji) India." Even after this massive milestone, the game publisher remains silent about the release date and any other update about the game. It has been a complete puzzle about what the game is about. Fans are very much excited for smaller details about the game. So we hope in the upcoming week, we can expect more updates on the game.
Hope you pre-registered for the game. Here is a complete guide to pre-register to BGMI. By pre-registering, you will get exciting rewards automatically after installing the app.
Thank you for reading the article. For more update on Battlegrounds Mobile India, checkout the space.